The UCI Hour Record has had an incredible resurgence in interest over the last few months. After wallowing for many years (mainly due to confusing technical regulations and a lack of 'big name' interest), it has suddenly gained in its prestige.
Let's be honest, we can squarely give all the credit in this department to the man so many of us love - the great Jens Voigt (Trek Factory Racing). He tackled the Hour Record as his farewell to cycling after a stellar road career, and it was terrific to see him hold the record for a while.
Since then, there's been a flurry of activity as riders tackled (or prepare to tackle) this newly prestigious event. Matthias Brandle (IAM Cycling) set a new record of 51.852km late last year.
Then our own Jack Bobridge (Team Budget Forklifts), or "Jacky Bobby" as we love to call him, had a red hot crack at the record two weeks ago. He was coming off some terrific form from the Australian Road Nationals and the Tour Down Under. Coupled with his vast track-racing experience, I expected Jack to smash Brandle's record - but he fell tantalisingly short, covering 51.3km in Melbourne's DISC velodrome.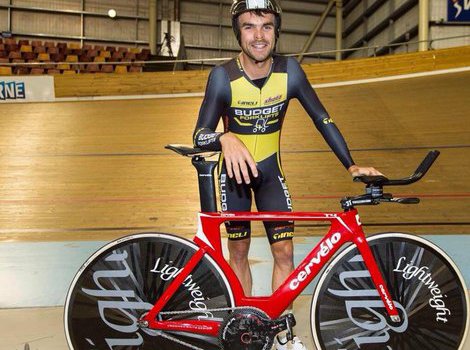 Before...
There's been plenty of analysis of Bobridge's effort since then, by people with much more knowledge than me. But the consensus seems to be that Jack erred in his pacing strategy, starting out way too fast, and fading in the latter stages of the attempt (pretty much the exact opposite of Voigt's & Brandle's pacing strategies). I'm hoping he'll have another crack soon, as I reckon he'll beat it with the benefit of experience.
The next challenger is another Australian - Rohan Dennis (BMC). He is attempting the record tonight, at the BMC Velodrome in Grenchen, Switzerland. He is another rider in terrific form, with a strong ride in the Aussie Road Nationals, and then an outstanding overall victory at the Tour Down Under.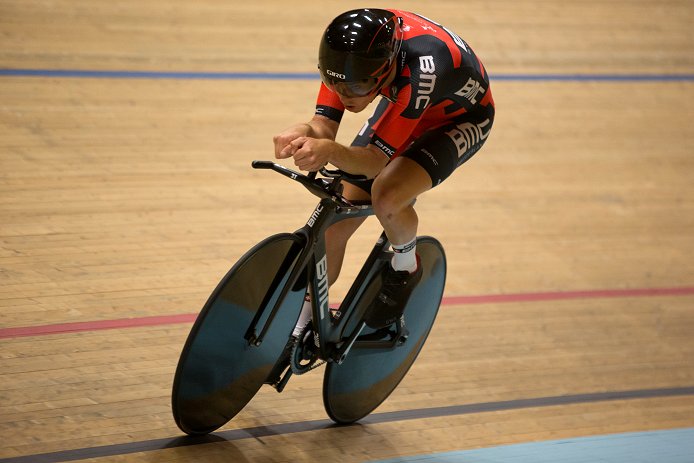 In Dennis's favour is having watched Bobridge's effort - he can learn from where Jack went wrong. This may prove to be crucial tonight.
Looking ahead, Thomas Dekker will be the next attempt. There are a number of reason's why Dekker will be a hot favourite to lift the record even higher - he is attempting the record at altitude (in Mexico); he has given himself a long time to acclimatize for the attempt; and he is a rider without a contract, so he is riding to try and win himself a place on a new team. Dekker's attempt is on February 25th, so we'll have another look at that closer to time.
We can't write an article on this without of course mentioning Bradley Wiggins (Team Sky). The enigmatic British rider is starting to shift his attentions back to his track-racing origins after a hugely successful road career (including a Tour de France overall victory). No details yet as to when or where, but its likely to be mid-year.
Where to watch Rohan Dennis
There a few options for watching Rohan Dennis have the latest attempt tonight.
Australian Television - SBS2 will be telecasting the attempt LIVE at 11:50pm daylight-savings time (10:50pm QLD time). Check your guides to confirm!
Internet streaming - The UCI are streaming the attempt at tv.uci.ch :
LINK HERE
Twitter - follow the action using the #UCIHourRecord hashtag
Let's hope Rohan Dennis can bring the record home for Australia!!